Overview
FMDA - The Florida Society for Post-Acute and Long-Term Care Medicine is the state chapter of the AMDA - The Society for Post-Acute and Long-Term Care Medicine. It is also a "Specialty Society" of the Florida Medical Association. The mission of FMDA is to promote the highest quality care in the post-acute care continuum by providing leadership, professional education, and advocacy.
FMDA maintains a database of more than 325 members and 1,100 total contacts. Most of our members are medical directors and attending physicians of Florida skilled nursing facilities or nursing homes. The IMS Data tracking system does not track the prescribing activities of these physicians as accurately as it does through retail pharmacies. Many of our members are "flat liners" on the IMS system, even though they may have hundreds of nursing home patients, taking on average, eight medicines at any one time.
---
Organization
FMDA is managed by Corecare Associates, Inc. of West Palm Beach. The owner of Corecare, Ian Cordes, serves as executive director of FMDA.
PRESIDENT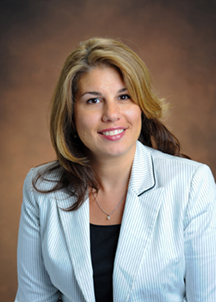 Rhonda Randall, DO
CHAIRMAN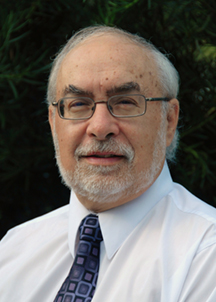 Robert Kaplan, DO, CMD
---
Meetings
Town Meetings
FMDA Town Meetings are held around the state several times a year. To date, we have visited Jacksonville, West Palm Beach, Miami, Sarasota, St. Petersburg, Tampa, Orlando, Gainesville, Lake Worth, Ft. Myers, Tallahassee, Daytona Beach and Pensacola. There is usually a Board of Directors meeting during the day and a sponsored dinner that evening with the local long-term care provider community invited. Attendance is usually between 30 and 60.
Industry can support us by sponsoring the Town Meeting Dinners.
Annual Meeting
The main meeting of FMDA is the annual meeting, which is held on the third weekend of October in Orlando. At the 14th Annual IAB Meeting, Steve Selznick, DO, CMD, Chair of the Industry Advisory Board (IAB) and Co-Chair Scott Petersen with Forest Laboratories were thrilled with the level of discussion and quality of this year's meeting. Many pertinent topics were discussed that directly affect the long-term care industry such as unintended consequences of the "Pill Mill Bill"; the Sunshine Act and its effect on pharma, healthcare professionals, and health care organizations; care transitions and other challenges facing long-term care organizations, pharma companies, hospitals and companies with ties to long-term care. Click here for more information about this exciting event.
Paid registration in 2009 was 333. The first meeting was in 1990. In 1997 we added a nurse practitioner/physician's assistant (NP/PA) to the Board of Directors and we have had an increasing number of NP/PA attendees (75 in 2008).
In 2000, Florida Chapter of the American Society of Consultant Pharmacists (CPs) agreed to join the meeting and since then we have had an increasing number of CPs attend the meeting (90 in 2006).
2006 was an important year for FMDA in that we rebranded the meeting as the "Best Care Practices in the Post-Acute & Long-Term Care Continuum" conference. It now has its own website at www.bestcarepractices.com. It was in 2006 that we also invited the Florida Geriatrics Society and American Academy of Home Care Physicians to participate on a 3-year trial basis.
In 2008, we invited the American College of Health Care Administrators to participate on a trial basis and now we look forward to their support and for years to come.
In 2009, the American Association for Long Term Care Nursing joined our conference for a 2-year trial basis.

*The attendee numbers in 2006 are higher for two reasons: 1. We hosted a 3-hour stand-alone "Basic Training" program for new health practitioners and those new to long-term care, and 2. We offered all three mandatory licensure update courses for health care licensees. In both cases, attendees were able to register to attend these sessions individually. This may have added up to 65 registrants – some who did not attend the entire conference.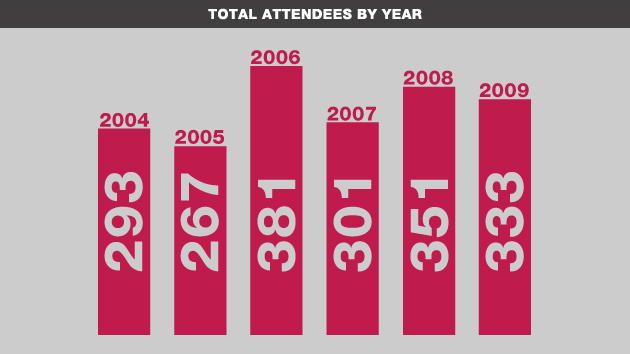 Sponsorship opportunities for the Best Care Practices conferences are posted on the website about six months before the meeting.
---
Publications
Website
FMDA owns and manages two websites:
Our primary association website is fmda.org and it includes a members-only section, and
The annual conference website is bestcarepractices.org. Both are supported by industry on an annual basis.
Newsletter - Progress Report
We have an award-winning newsletter, Progress Report, which is published quarterly. A printed copy is sent to all members and other interested parties, and it has a total circulation of 1100. It is also posted on our web site and can be downloaded in PDF file format. In 2006, FMDA started accepting paid advertising.
---
Industry Advisory Board
The IAB was established in 1999 as a way for the Florida Medical Directors Association and other interested organizations to enhance lines of communication and to work together to become part of the process to develop solutions for our common problems. Members have provided valuable input into planning the annual program and trade show and in supporting FMDA in other areas of mutual interest.
The IAB meets once a year in Orlando and is by invitation only. There are no fees to be a member of the IAB, there are no solicitations made at the meeting, and no promises are made to the members.
Members of the IAB are also likely to be contacted during the year for informal advice and their opinions.
Membership is on an annual basis and is limited to a select few pharma and non-pharma companies. We try to invite a variety of companies – some well-established in LTC, some small and some new to LTC. For example, in 2006, we invited a company that had just exited the LTC market because we wanted to better understand why they made that decision.
Attendees include the physician leadership of FMDA and we also invite special guests. In 2007, we invited a representative of FL-ASCP, a physician from Orlando who was starting a foundation to support NP training, and the head of LTC for one of the large Medicare Part D plans. Meetings typically last no more than four hours.
As a token of recognition, they also receive the following benefits:
Advance notice of all sponsorship opportunities
Invitation to a private reception at the annual meeting which is attended by FMDA leadership
Special recognition at the annual meeting
The IAB is headed by a chairman and co-chairman. The founding chairman is Malcolm Fraser, MD, CMD, of St. Petersburg. The co-chair for 2007 was David Reis of Boehringer Ingelheim, for 2008 it was Al Henry of Watson Pharma, Wayne Morrow with Novartis for 2009 and John Maddox, Corporate Director – LTC, Astellas Pharma was the co-chair for 2010 and 2011. Jaynie Christenson from Abbott Laboratories was the co-chair for the 2012 and 2013 meetings. Scott Petersen from Forest Laboratories was the co-chair for the 2014 meeting.
---
Sponsorship Opportunities
There are numerous sponsorship opportunities some of which are listed below. Many organizations "Beta test" new ideas with FMDA before going nationwide. If it works in Florida, it will work nationwide.
Here is a partial listing:
Save the Date!
Best Care Practices in the Post-Acute & Long-Term Care continuum 2018 is October 11-14, 2018 at Disney's Grand Floridian Resort, Lake Buena Vista, FL