Welcome to the FMDA Members Area
As the scope of operation for postacute care facilities continues to evolve and expand to accommodate an aging population, practitioners face many new and complex challenges. FMDA, the state affiliate of the The Society for Post-Acute and Long-Term Care Medicine (AMDA), is the only organization in the state of Florida devoted to practitioners in all specialties practicing in hospital-based, skilled nursing units through subacute, home care to traditional long-term care.
FMDA takes an active role in outreach efforts to young, career physicians with an interest in long-term care. It offers a limited number of educational grants for medical students, interns, and residents in geriatrics, internal medicine, and family practice who participate in poster presentations at its annual program.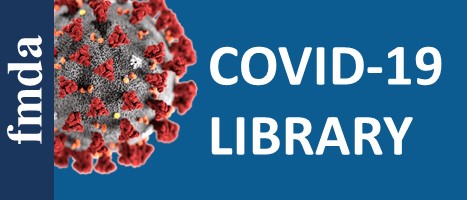 Call for Nominations
The positions of vice-president and secretary-treasurer will become vacant along with eight board of director positions in October 2021. Now is your opportunity to join the leadership and make your mark! Click here to submit a nomination. The deadline is May 15, 2021.

Save the Date!
FMDA's 30th Annual Conferece & Trade Show, Best Care Practices in the Post-Acute & Long-Term Care Continuum 2021, is Nov. 4-7, 2021 at the Loews Royal Pacific Resort Universal Orlando!

Library of Sepsis-Related Resources
We created a library of Sepsis-Related Resources ranging from published journal articles and reports, PowerPoint presentations, sepsis tools, and Sepsis Summit PowerPoint Presentations.

Social Networks
Find us on Facebook and LinkedIn

@joinfmda